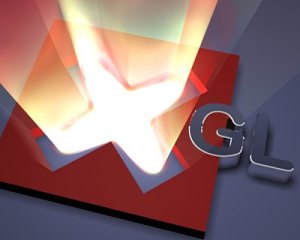 This blog got lot's of visits recently, probably because of the interest in
my xgl overlay
.
I've now created a new one based on the latest code changes in mesa and xgl, together with the new opengl window- and compositemanager compiz.
I'm releasing it although it's not really working for me at the moment.
I can run Xgl with compiz on my Radeon 9200 card with the free xorg driver, but have redraw-problems, so I don't know if the effects work at the moment. If you made better experiences, please post them here (I'm especially interested if it works better with other cards, e. g. nvidia ones).
Short Howto:
Download latest xgl-overlay-xxxx.tar.bz2, unpack it, point PORTDIR_OVERLAY to it
emerge mesa glitz xgl compiz
Run Xgl :1 -ac -accel glx:pbuffer -accel xv:pbuffer (ati) or Xgl :1 -ac -accel glx:pbuffer -accel xv (nvidia)
Run DISPLAY=:1 compiz decoration, DISPLAY=:1 gnome-window-decorator and DISPLAY=:1 xterm (or something else)
There are
some infos on the openSUSE webpage
, especially about various driver problems, I assume I'm one of the »With some drivers screen refreshs do not work properly«.
If you just wanna see how it looks, here is
the Novell announcement with some videos
.