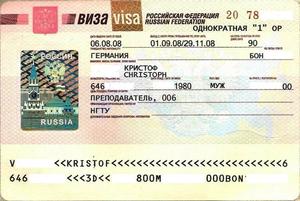 For our trip, we needed a couple of visa. I haven't applied myself for a visa any time before, so this was quite new to me. This was the most troublesome part of our travel preparations.
What I learned about getting visa:
- Every country has different rules for visa.
- You cannot apply for several visa at once - they take your passport. That means you have to add all the waiting times and cannot apply for more than one at once (this may seem trivial if you know the procedure, but I didn't).
- The information on the consulates webpages is often incomplete or inaccurate. (For example, if you have a 30 day visa: Does that mean 30 days starting from your entry to the country? Or 30 days starting from a fixed date you have to know in advance? Pretty relevant if you plan your trip.)
- If you phone a consulate, they won't answer. If you email a consulate, they won't answer.
- You cannot expect that anyone in the consulate is able to speak to you in a language you understand.
- You cannot expect that information you got from people in the consulate is correct.
- Usually, the best way to get information is searching the internet for people who have done the same thing before. There are specialized companies that arrange your visa, but the information you get from them is also often inaccurate.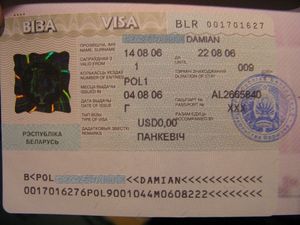 In the end, we applied for 6 different visa (Russia, Mongolia, Belarus, China, Kazakhstan, Azerbaijan), although we didn't use them all in the end (see previous blog entry).
The most difficult part was the russian one. That was, in the end, the reason we couldn't make the trip the way we wanted to (taking the transsiberian train for both directions with stops). They have a kind of bizzare regulation regarding invitations: You need an invitation to apply for a russian tourist visa. This has evolved a market for agencies that arrange invitations. That means you pay them that they do a fake booking in a hotel you will never see in reality and get an invitation from them.
Another anecdote: When asking for the "two-way"-problem in the embassy, they gave us a contact to a travel agency that will help us. This travel agency suggested we could get two passports and thus apply for two visa - that would've been illegal according to russian law. I had no intention in seeing a russian jail from inside, so I refused to choose that option.
You see, it's a pretty complex issue. But there's one thing one should mention, too: It's not the russian (or other countries) authorities that are to blame here. Russia is very willing to relax its visa rules. They
even suggested several times to abbadon the visa requirement for EU citizens at all
. They just have one requirement: The regulation should be relaxed for their citizens, too. Everything I've heared suggests that russians trying to get a visa for Germany and other EU countries face more difficulties than the other way round. It's the EU that is blocking here.
If you want visa regulations to be relaxed, you'd better not only blame other countries regulations. You should also ask how regulation is the other way round. Looking at the current political debate in the EU, I don't have much hope that the situation will improve soon.
(the pictures are from Wikimedia Commons
here (Russia)
and
here (Belarus)
and are public domain)